The Convincing Company Compass
Wouter Danckaert poured all his insights and knowledge into practical models, which in turn are part of the Convincing Company Compass. In 'The Convincing Company Compass', you will go on a journey through the Aspiration Mountains, the Approach Business Park, the Arguments Lab and Attitude City, with the help of a whole bunch of tips and user-friendly worksheets. These four perspectives help you look at your business in a different way and contain something for every entrepreneur.
You can order the book using the form below.
The price of the book is €25 including VAT.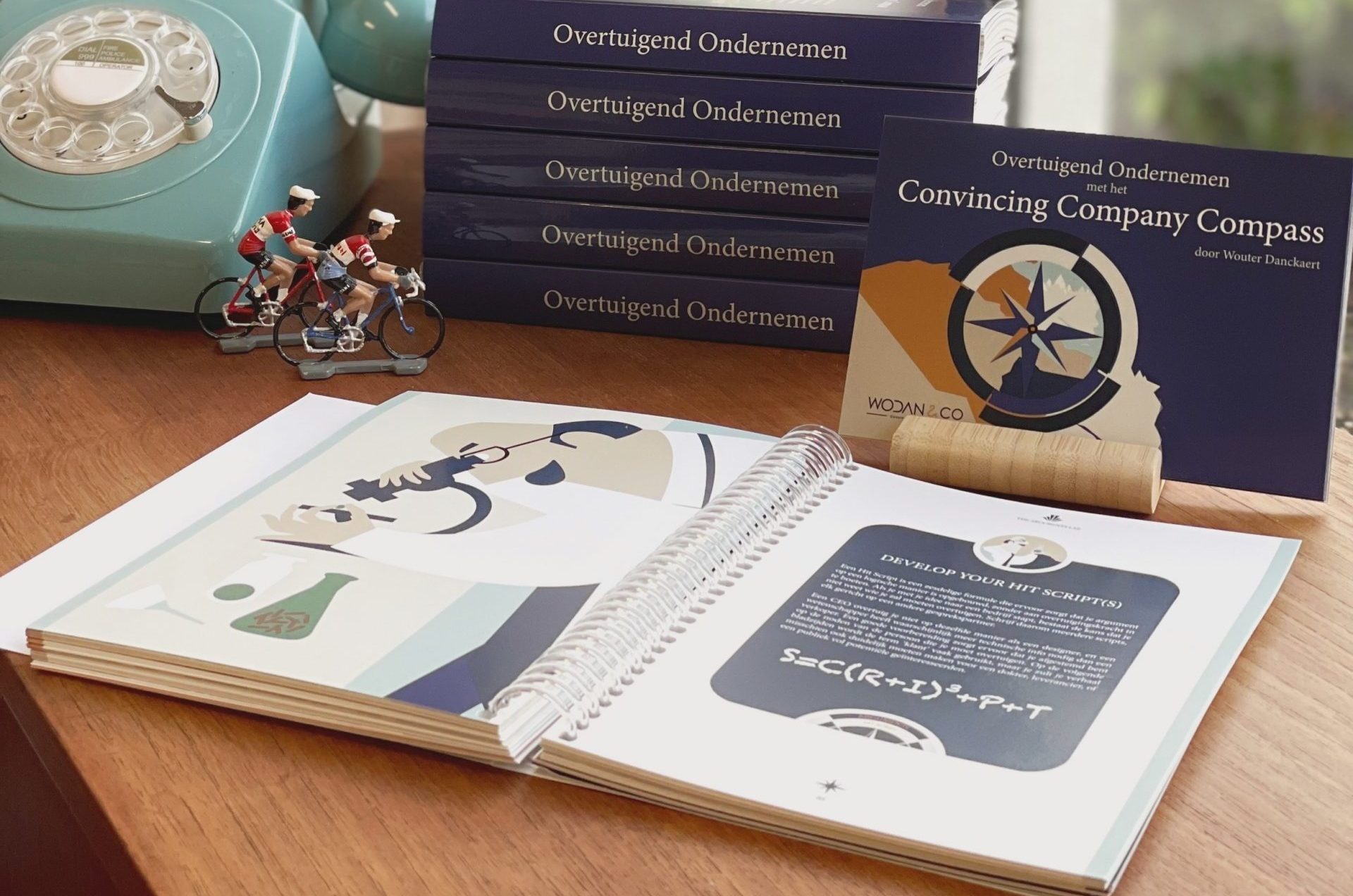 "The Convincing Company Compass is complete and not only helps the entrepreneur to write a business plan, but also provides many interesting tips for anyone involved in sales. Familiar theories have been adapted to today's business world and the book offers interesting new angles for already known techniques. It is well structured, clearly structured and pleasant to read."
Roel Vanmaele, COO Distrilog Group
Download the work sheets from 'Convincing Business with the Convincing Company Compass' here. The sheets are built around the models in the book; questions in the 'Let's practice' sections will help you fill in the sheets. Good luck!
The Aspiration Mountains: Growth Pact
The Approach Business Park: Profit Making Machine
The Arguments Lab: Hit Script
The Arguments Lab: Score
The Attitude City: Funnel Focus
"The book is easy to read, gives concrete examples and has a nice thread through the structure and texts. The beautiful illustrations and colourful layout are also definitely a plus."