The Convincing Company Compass
Wouter Danckaert goot al zijn inzichten en kennis in praktische modellen, die op hun beurt deel uitmaken van het Convincing Company Compass. In 'Overtuigend Ondernemen met het Convincing Company Compass' ga je met behulp van een hele hoop tips en gebruiksvriendelijke werkbladen op reis door de Aspiration Mountains, het Approach Business Park, het Arguments Lab en Attitude City. Deze vier perspectieven helpen je om op een andere manier naar je onderneming te kijken en bevatten voor elke ondernemer wat wils.
Je kan het boek bestellen via onderstaand formulier.
De prijs van het boek bedraagt €25 inclusief btw.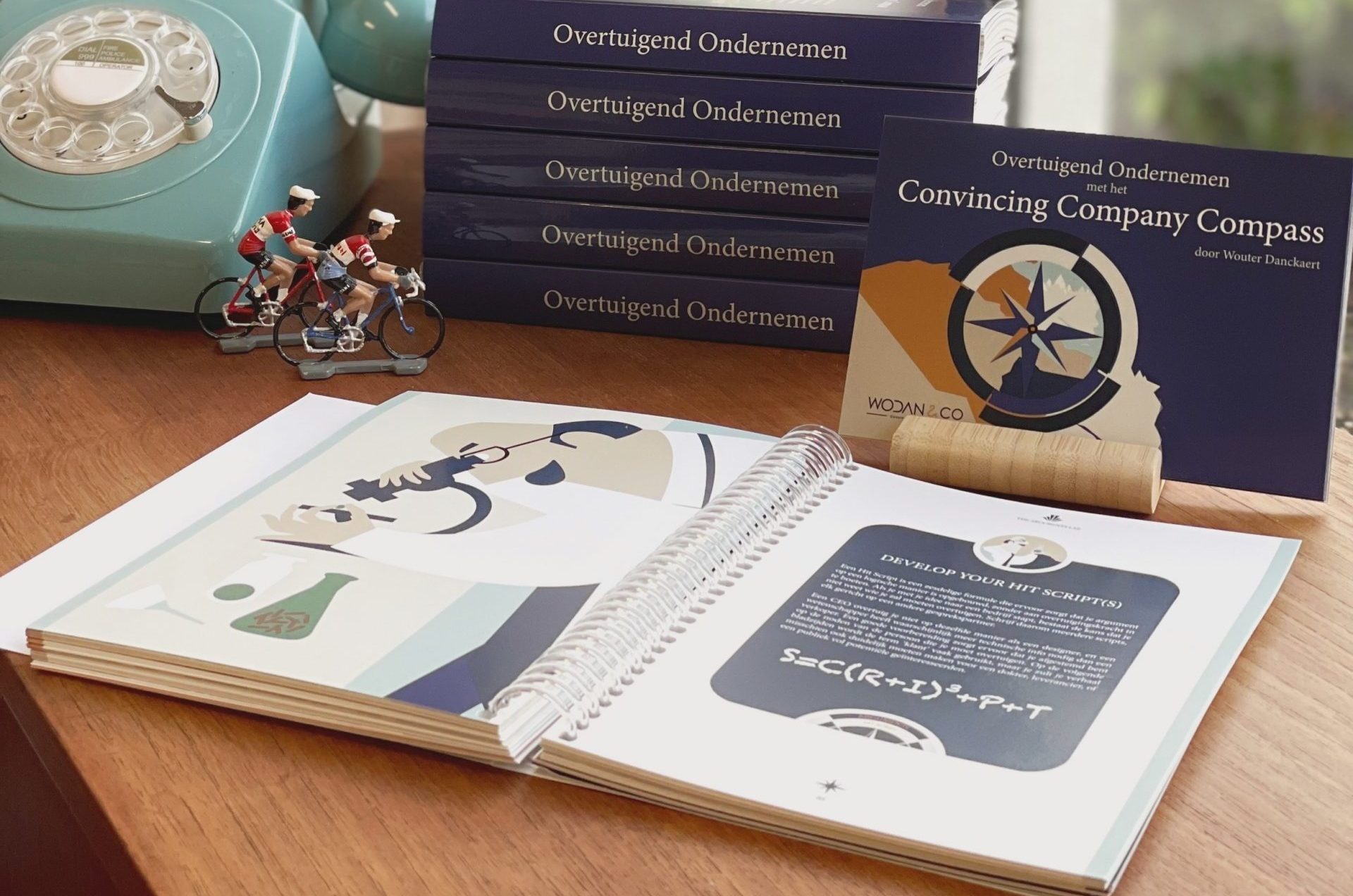 "The Convincing Company Compass is complete and not only helps the entrepreneur to write a business plan, but also provides many interesting tips for anyone involved in sales. Familiar theories have been adapted to today's business world and the book offers interesting new angles for already known techniques. It is well structured, clearly structured and pleasant to read."
Roel Vanmaele, COO Distrilog Group
Download hier de werkfiches uit 'Overtuigend ondernemen met het Convincing Company Compass'. De fiches zijn opgebouwd rond de modellen uit het boek; hulpvragen in de 'Let's practice'-gedeeltes helpen je om de fiches in te vullen. Veel succes!
The Aspiration Mountains: Growth Pact
The Approach Business Park: Profit Making Machine
The Arguments Lab: Hit Script
The Arguments Lab: Score
The Attitude City: Funnel Focus
"The book is easy to read, gives concrete examples and has a nice thread through the structure and texts. The beautiful illustrations and colourful layout are also definitely a plus."