Wouter Danckaert has extensive experience in the entrepreneurial world, but Wodan & Co only saw the light of day in the summer of 2019. However, the idea for Wodan & Co took shape in the years before. Wouter's experiences in tech spin-off Inside Matters and consulting firm Techtomar would culminate in his ultimate dream: his own business consulting agency in which he could support entrepreneurs using his models and insights, always with sustainable and ambitious entrepreneurship at the forefront. Wouter quickly built a small team around him, which is now growing ever faster.
In Germanic mythology, Wodan fulfills the role of supreme god - the equivalent of the Norse Odin. Just as Wodan is expected to rule over the gods and humans with wisdom, as an entrepreneur you are also a bit of a "supreme god" in your business.
In addition to being supreme god, Wodan is also god of many other things, including wisdom, healing and battle. Three aspects that you too will have to take to heart as a business leader:
Wisdom: a strong leader gathers insights and information - both internal and external - in order to best perform his duties;
Healing: a good leader notices problems in his organization and addresses them smoothly and appropriately;

Struggle: an ambitious leader ventures into the fray to raise his company's profile in the marketplace and gain a foothold in that market.
But even a supreme god needs help. This is why the second part of Wodan & Co is crucial: no entrepreneur should stand alone. The team is always an integral part of the story, and it's just the same at Wodan & Co. Not only internally, but just as much together with our clients.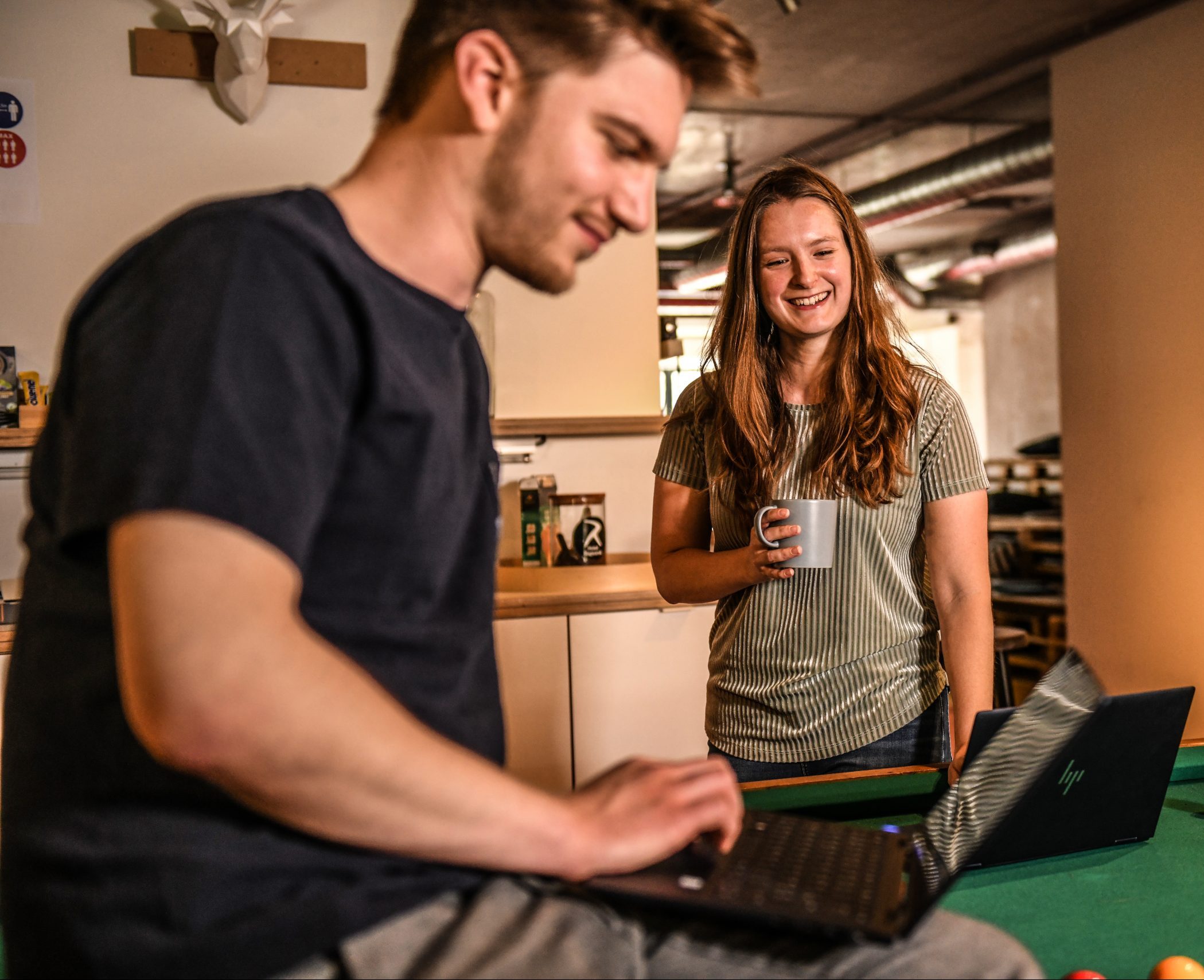 In line with the expression 'practice what you preach', we at Wodan & Co do our best to contribute to a more sustainable entrepreneurial landscape. Wouter shares his knowledge as a guest lecturer at the Karel de Grote Hogeschool (Antwerp) and Fachhochschule Vorarlberg (Austria), and as a guest speaker at various colleges, universities and network organizations. In addition to that, we are performing pro deo for the NGO OVO and Wouter is a volunteer program manager at the non-profit organization Exchange, for which he helps in stimulating economic development in South Africa.