Business strategist and coffee enthusiast Björn Hassert is active in a whole range of networks and can effortlessly use his positive attitude and charm to make meaningful contacts. He wrote down his vision on networking in this short blog post.
—————————————-
What is networking? First of all, networking is 'people work': it is about you and about me. Viewed from a different lens, networking is by definition two-way traffic. If you start from that observation, you will immediately see that networking is essentially about creating something new together. Networking is an activity that requires effort. And that makes networking not only people work, but also working. You can compare it to a chemical reaction where networking provides the oxygen for something new to emerge.
That chemistry ensures that not only superficial words fly back and forth, but that a deeper conversation can develop, where people convince each other. For this impactful reaction, you will of course need the right starting substances: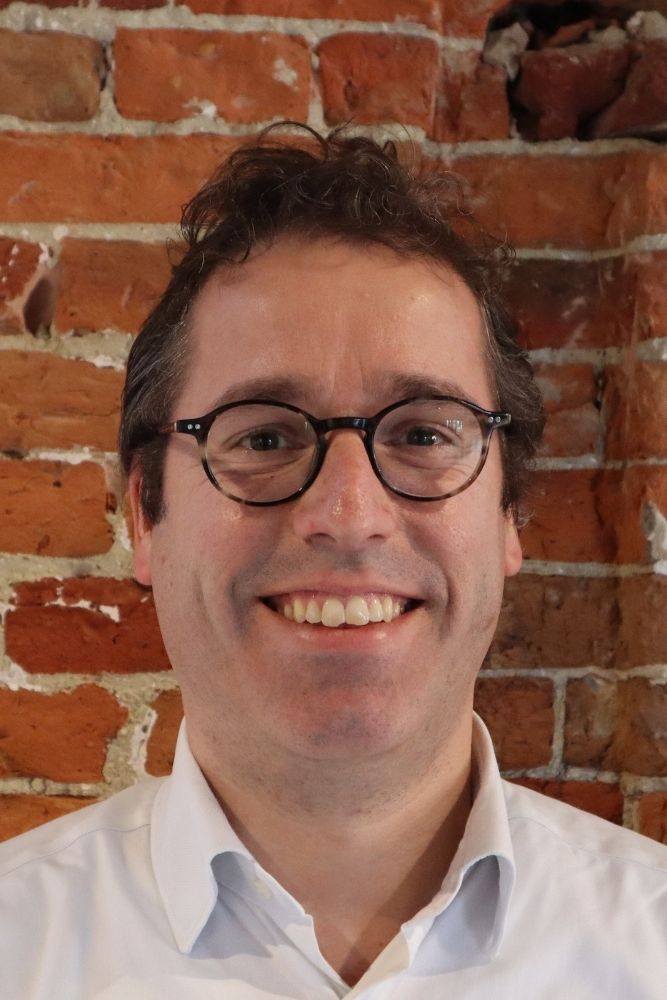 Authenticity is one of them: showing who you really are. This is not always easy, for example because social networks have put our communication on autopilot - often without us realising it. And because those social media are programmed to collect as many views and likes as possible, authentic, thoughtful and nuanced conversation can compete with copycat, superficial and self-centred one-way traffic.
Trust is essential for this. By trusting in yourself - in your unique personality, style and opinion - you dare to be authentic. This opens the way to mutual trust, because by showing who you really are, you lower the threshold for your conversation partner to do the same himself.
Connection is the holy grail of networking. This is where authentic conversation and mutual trust turn into the oxygen that allows new points of view, ideas and opportunities to emerge. We are not a persona but an individual. We are not driven by algorithms but by relationships: networking is people!
Listening
High-impact networks are based on deep personal connections with others. Reciprocity is the starting point, not the objective. So, not giving and taking, but speaking and listening. Listening is a cornerstone of understanding each other. If you learn to understand each other, making personal connections is easier. It is then that you find yourself in the DNA of an impactful network.
I hear you asking: "How do you do that?"
Because just like me, you too will not be eager to throw your deepest souls on the table. Don't worry, you don't have to. Start small, and make your next business meeting human-sized. I am happy to give you a few suggestions:
What do you stand for as a person and as an entrepreneur: what are your core values and motives?
Why did you set up your company: What questions, problems and ambitions of your customers do you want to offer a solution for?
Who are your customers? Can you give an example of how you have helped them?
Above all, do not forget the principle of reciprocity: listening is just as important as speaking..