In this blog series, we discuss some of our clients and tell a bit more about our cooperation. We will discuss the client's story, but also look at the project from our own consultant's perspective.   
This week: Belnet.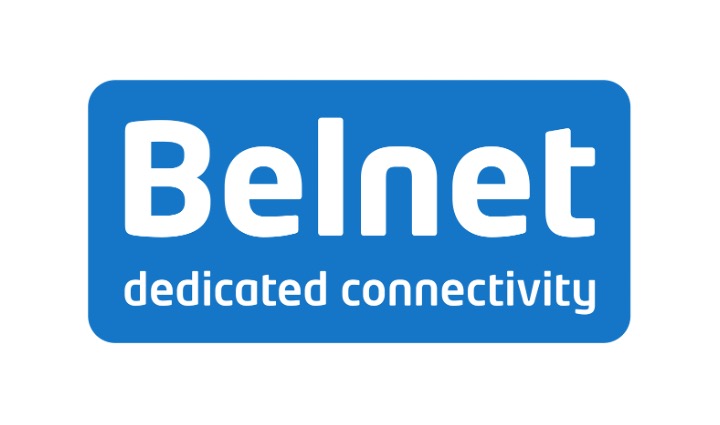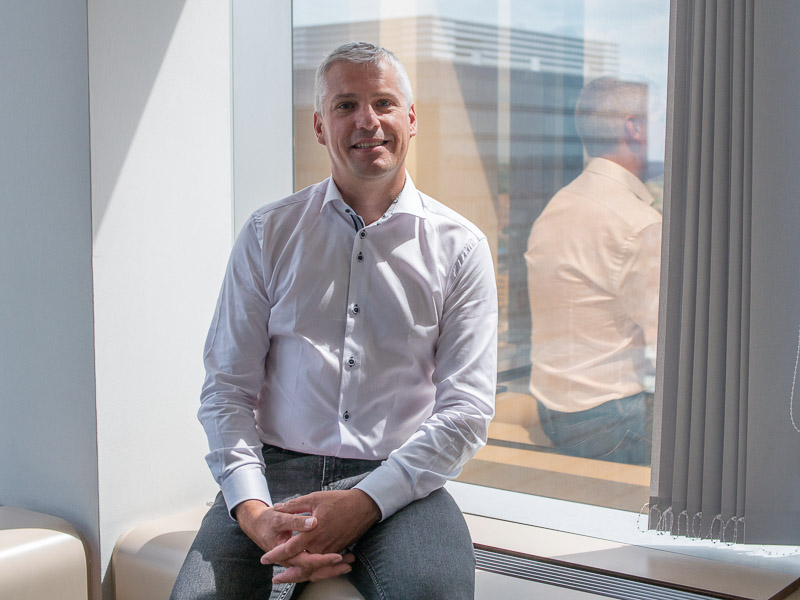 Belnet is known as the Belgian Research Network (NREN). Belnet also works closely with the federal government to offer digital platforms to Belgian citizens. We spoke with Dirk Haex, technical director and co-general manager and by now experienced leader, about Belnet's offer, its history and its future.
What does Belnet do exactly?
Dirk Haex: Our original offer consisted of specific service, primarily to higher education but also to research centres, federal scientific institutions, teaching hospitals and more. Because such research is now done on a European and global level, we are also connected to the GÉANT network, which links all research networks in Europe with each other and the rest of the world.
Belnet has been in existence for about 28 years. Throughout our history, the needs of our target group have changed enormously. Many students and researchers have become familiar with our eduroam service, and we have also been offering our services to the federal government for about 20 years. All network services between government departments and with citizens and companies are provided via Belnet.
The first two parts are called 'R&E' (Research and Education) and the other 'Fed', which stands for federal government. The third and last component is BNIX, the Belgian Internet node. BNIX plays an important role in the Belgian data traffic between the end users of Internet providers (companies such as Proximus or Telenet) and content providers (Facebook, Netflix, Microsoft, etc.). The data traffic is not exchanged via the global Internet, but via an Internet Exchange: this is faster, more efficient and also less expensive.
What have been the most important milestones in the evolution of Belnet?
Dirk: The first milestone was in the early 1990s, when Belnet had only just seen the light of day. At that time, the commercial internet as we know it today did not yet exist. Programmes were started within the framework of science policy to allow universities to exchange data with each other. The technology was still in its infancy and the Belnet network was truly pioneering at the time.
Another milestone was around 2001, when the federal government stepped in and wanted to digitise. A good example is Tax-on-web, which was launched around that time. At the time, the government's Internet connections were slow, expensive and not at all redundant. It was our job to tackle this in an efficient, cost-conscious and above all powerful way.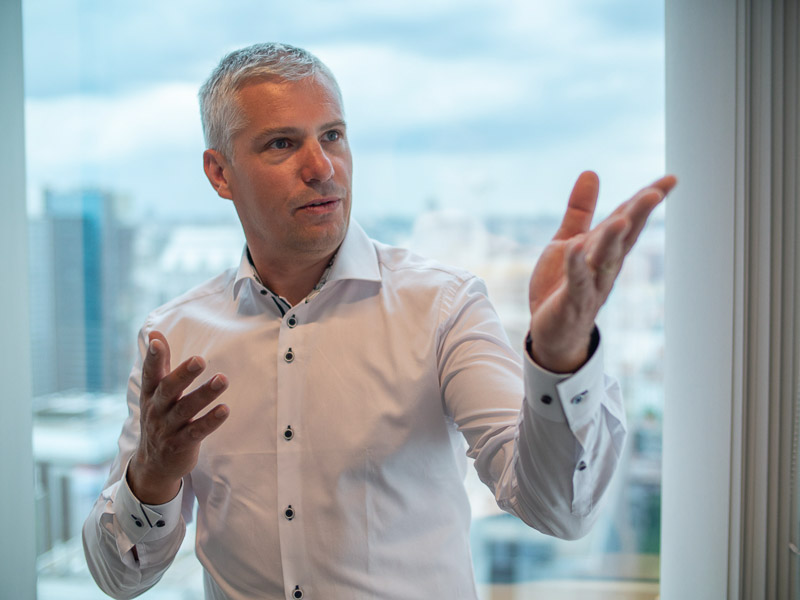 There have been many milestones, including the introduction of our fibre network. The last milestone for now was very recent, when there was a change at the top. Belnet is now run by two people - Nathalie Pinsart and myself - who take care of the daily management. We decided to set up a transformation programme with the aim to first of all make clear to our own staff what Belnet stands for and what our future looks like. Wodan & Co was also involved in this transformation.
How did Belnet end up at Wodan & Co?
Dirk: In May 2020, we decided to rethink our business models, but we did not want to do that alone. Via LinkedIn I started looking for people who could guide us in our transformation. A friend recommended that I talk to Wouter and after introductory talks with a number of parties, I noticed that Wodan & Co's offer stood out. Wouter immediately worked out a proposal based on a number of workshops and we were off.
Wouter Danckaert: It all had to happen very quickly; things had to be done urgently, but after a few days I could send Dirk an offer. Back then, Wodan & Co was still a one man show, so it was certainly not easy to get the workshops scheduled in the short term. In the end, this went smoothly - with the exception of the intervention of the corona crisis.
What kind of track did Belnet follow at Wodan & Co?
Dirk: In several workshops and with the input of employees, we performed a pain analysis, analysed the existing situation of Belnet and organised a brainstorming session around our business opportunities. Then we looked at the design of our business models and drew up an action plan. After the first workshop, Covid-19 struck; the rest of the process we had to run through virtually. But that went very smoothly and soon we were able to start working on a number of business models and proposals.
After the first workshop, Covid-19 struck; the rest of the process we had to go through virtually, but that went very smoothly.
Wouter: During those first workshops, we were together with about fifteen people, including the entire management team, who all joined in the brainstorming. After a few inspiring sessions, we started to concretise all the ideas. In the end, we identified four business models: the traditional customers - Research & Education, the federal government, BNIX - and then the 'public' section, where the remaining customers reside. To take this further, a lot of expertise was needed which I did not have at the time; we decided to look for a bigger player. Working out the entire organisational structure down to job level, drawing up the budgetary, financial and legal framework... I could not see myself doing this alone.
Dirk: In the end, we chose Arch. Someone in their team knew Wouter and knew that we had done our preliminary work at Wodan & Co. Arch then worked out a global offer together with Wodan & Co. Wodan & Co was therefore also involved in the follow-up process for part of the activities, namely the exploration of one of our clients. With a series of in-depth interviews, Wouter and Shana found out what the value proposition is that Belnet can offer to these customers, so that we can now move on to the actual implementation.
You say that you have talked to several agencies. So why did you choose Wodan & Co?
Dirk: In the first place because of Wouter's personality; compared to others Wouter is extremely communicative, pragmatic and down to earth. He immediately came up with a structured plan of action, while the other interviews were rather woolly. In addition, we knew that Wouter had built up experience in the public sector in the past and knew the good and less good sides of it. He also reacted very quickly and dynamically and could fly straight in. We immediately had a good feeling about it, and that feeling was quickly confirmed.
You have already told us about the process you went through at Wodan & Co. How is it going at the moment? What are the future prospects?
Dirk: We have already come a long way based on the preliminary process and the partnership between Wodan & Co and Arch. We completed two projects in parallel, the first dealing with strategy formulation and setting objectives for each business model and the second with how best to approach the various models.
After several analyses, we started looking at the building blocks we needed to deliver the value propositions for each of those models. That is why we developed the TOM: the Future Operating Model. We mapped out the major blocks of our operation - go-to-market, engineering and operations - with various working groups, and then worked out packages to offer the different business models. That is where we are now in the final stages. Our next step is to set up all these changes, a large-scale task within our organisation.
How did you experience the collaboration?
Wouter: The journey with Belnet was very exciting and challenging for us, and I am glad that we had the opportunity to prove ourselves as a young strategy and go-to-market consultancy agency. It was also nice to see that within a government context there was the will and courage to look at a young company to build a sustainable, compelling story. It was not always easy; in such a government agency, various interests play a role and the fact that everything had to be done bilingually was also a challenge. I learned a lot from the process, but also gained self-confidence. As a smaller player, we were not inferior to the consultancy giants, but we could think and work along at that level. I myself as an entrepreneur, but also Wodan & Co as a company, have grown through the cooperation with Belnet. We now have the self-confidence to continue to take on such challenges in the future.
Dirk: In the first phase, we mainly worked with Wouter, and that was a very good experience. He is a very clear communicator with a strong vision. In the second phase, where Wodan & Co worked together with Arch, I got to know the rest of the team. Shana in particular played an important role in the interviews with our clients. She provided a lot of interesting input. The experience with all the people from Wodan & Co we worked with was extremely positive, and I am not just speaking on my own behalf. From October onwards, the entire implementation will start and who knows, we may see you there again, together with Arch or in another capacity.
We would like to thank Dirk and the entire Belnet team for their trust in bringing a large-scale project to a successful conclusion. This experience has made us stronger as a company and we are not afraid to take on similar challenges. We would also like to thank Arch consulting for their cooperation; maybe we will see you in the next project!