In this blog series, we discuss some of our clients and tell a bit more about our cooperation. We will discuss the client's story, but also look at the project from our own consultant's perspective.   
This week: Financial Tree for Companies.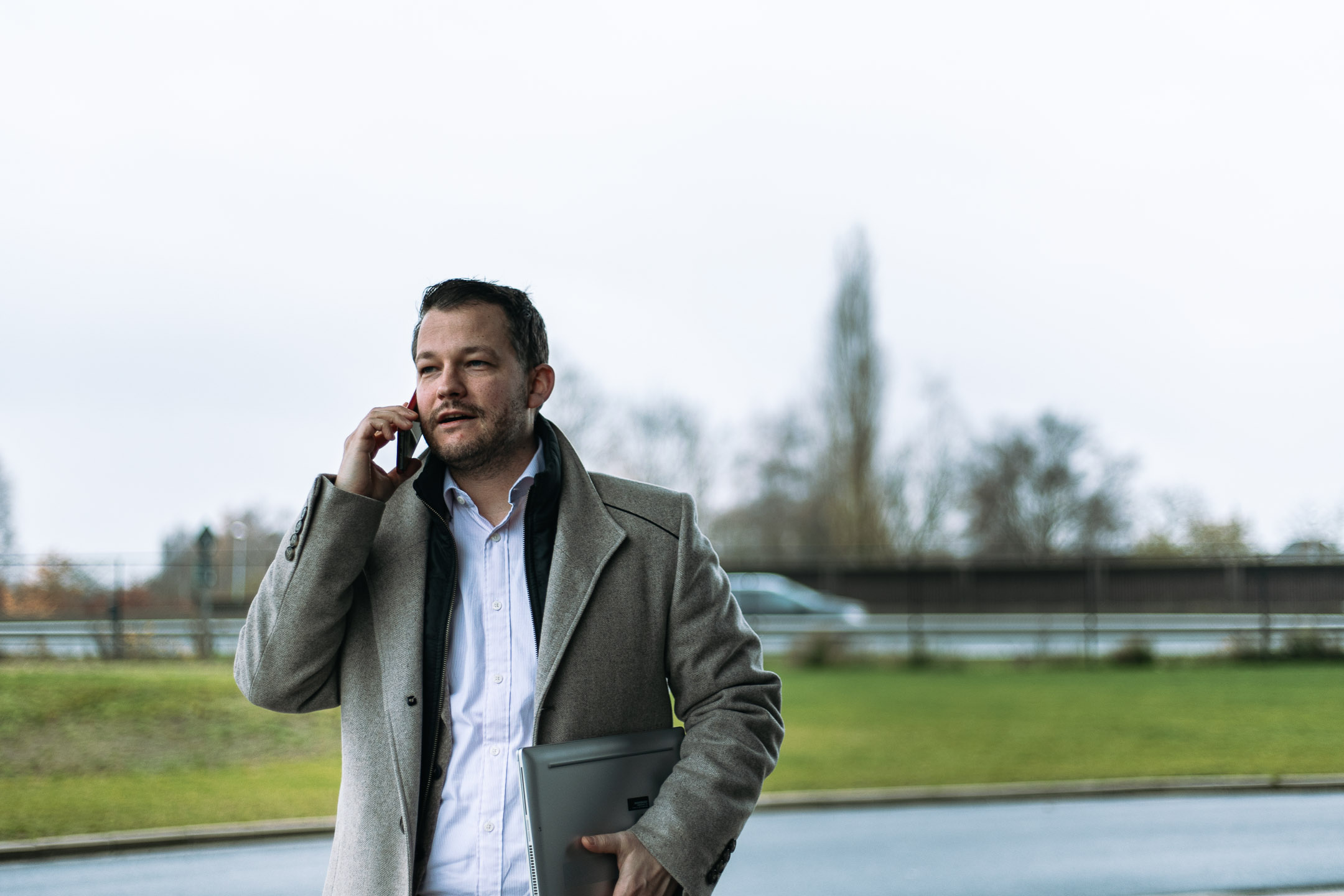 Financial Tree for Companies assists SMEs in their financial growth. Jonathan Thelen, the inspiration and driving force behind the company, specialises in cash planning and financial strategy. He launched the company in 2020, with several years of banking experience behind him.
Cash planning and financial strategy, what does that entail exactly?
Jonathan Thelen: We make sure that there are enough funds to run a business. We do that on an internal and external level. Internally, we look at the company itself - without involving bank loans or the like - to find out what things can ensure more money in the account. For the external part, we naturally look beyond the borders of the company. If there is a need for external capital, a number of questions need to be answered: how do you prepare loan applications, what do you have to look out for, which party is best to turn to at which moment, etc. I help my clients to get all of this clear.
How did the idea for Financial Tree for Companies originate?
Jonathan: Throughout my career of almost 17 years in the banking world - first at Belfius, then briefly at Fintro - I have seen a great many entrepreneurs pass by. I noticed that these entrepreneurs very often referred to their accountant for financial matters and were themselves unaware of what exactly was happening with their company's money. I started thinking about that. Of course, there is nothing wrong with referring to an accountant, but I also want to be able to look into the future. Not just a copy/paste of the past; market conditions can change - just look at covid - and there is a whole host of variables that can influence your view of the future.
I am someone who likes to look ahead. Not an accountant, but someone who interprets and advises.
That was a trigger for me. I am someone who likes to look ahead. Not an accountant, but someone who interprets and advises. I saw a niche in the market that I could find my way into, and in 2020 I started Financial Tree for Companies. In terms of competition, you do have the Big 4, of course, but we are not really in each other's league; I want to work mainly with SMEs, companies with up to 50 employees.
How did Financial Tree for Companies end up at Wodan & Co?
Jonathan: I first met Wouter Danckaert about 9 years ago at JCI, and have always had a good relationship with him. We don't agree on everything, but we can always talk to each other. I also felt that with Wodan & Co, he had found something that suited him. I hadn't filled that gap yet. Wouter took a look at the identity of my company and asked a lot of difficult questions to get me thinking. From there, we went on to firmly establish my plan of action.
Shana Egaña Viteri: Jonathan had not yet fully started, but the idea for Financial Tree for Companies was already there. We had a clear idea of what he was offering and how he wanted to do it. So we were soon able to start fine-tuning his business plan, and then draw up a concrete action plan around it. We took a close look at his strategy, and also talked about all the other aspects of the company. In the end, we drew up a solid action plan with which Jonathan can take his first big steps.
What kind of track did Financial Tree for Companies follow at Wodan & Co?
Shana: As usual, we started in the design track. Here, we take an in-depth look at the business model and its existing strategy in 5 workshops. We strongly question a number of things, so that we can focus or adjust them together.
Jonathan: In these workshops, we discussed my vision, mission and strategy. We questioned my services and looked at the corresponding pricing, in order to come to a plan of approach. The fact that the workshops were held in such quick succession was positive for me. It keeps you in the flow. If you do one workshop a month, you often forget about it by the time you come to the next one. It was valuable to be able to experience that succession, and to have someone who dares to contradict you. That level of honesty is really useful.
It was valuable to have someone who dares to contradict you. That level of honesty is really useful.
Shana: We did decide to have the workshops very close together and we did it at our office in Hotel Ragnarok. Because it was out of his comfort zone, Jonathan had to spend all of that time working on Financial Tree, and there was little room for distraction.
What were the results of the collaboration? 
JonathanThe design track is more introductory, so I immediately started with the follow-up track. The theoretical basis is good, but the practice is something else entirely. Nothing is as dangerous as 'I can't do it today', the five words that make you keep postponing things. That is why I started the second track, and it is going well. At the moment, I am mainly talking to business leaders about the financial position of their companies. I have a few customers in the pipeline, but for now I am still working almost full-time at PMV. I expect to be able to start projects in June or later in the summer.
So you are still in the start-up phase?
JonathanThat is correct. As an entrepreneur, I am a start-up - Financial Tree for Companies is my first project as a self-employed person - but I do have 17 years of banking experience. Fortunately, I have the advantage of having worked a lot with self-employed people. They have taught me to 'think like a self-employed person', to better understand entrepreneurs. In recent years, I have been able to make that switch completely and teach myself the independent way of thinking.
What made you decide to become self-employed?
Jonathan: I've always said: if I have to sell things that I don't like, I'll stop. And last year it was like that. I wanted to stay in finance anyway, it is still really fascinating to me, but the bank was starting to feel like a dinosaur. Certain processes in the banking sector are really outdated. This is partly due to the many rules that now apply. Those rules have to be there to some extent, but they restricted me from using my qualities, namely, providing financial advice without the obligation to sell. The customer can still disregard your advice.
How did you experience the collaboration? 
Shana: For us, it was a very pleasant collaboration. Jonathan is an incredibly warm man; he has a lot of experience but is always open to other visions, both Wouter's and mine. We had a strengthening relationship: Wouter said something, Jonathan suggested an approach and I put the finishing touches to it, until the story was complete. The new business plan is a co-creation, the best of all of us.
Jonathan: Of course, I have known Wouter's style for a long time, and I can empathise with how he deals with me. Shana has a different style: less pushy, a bit more cautious. But that works for me too. I don't always agree with how someone else says something, but we understand each other. Each of us sometimes has his or her own interpretation, but that doesn't mean you don't trust each other.
I have also noticed that Shana focuses more on the emotional aspect - 'how does the customer feel about it? - whereas Wouter is a bit more detached. Shana puts more emphasis on the person, while Wouter has more of a visionary approach. That mix works well. And since I immediately embarked on a new track, you could say I am satisfied with our cooperation!
We would like to thank Jonathan Thelen of Financial Tree for Companies for the pleasant journey and the interesting interview, and we look forward to working with him on the implementation of the new plan and the growth of his business!