In this blog series, we discuss some of our clients and tell a bit more about our cooperation. We will discuss the client's story, but also look at the project from our own consultant's perspective.  
This week: Solid Talent.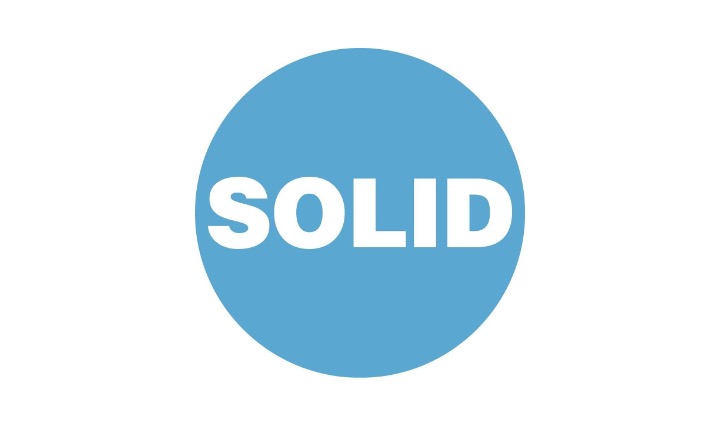 Solid Talent is an independent project sourcing agency that posts engineers and other technical profiles in various sectors in Belgium and the Netherlands. At the helm stands Stijn Caels, an experienced and warm-hearted entrepreneur with years of experience in project sourcing and training of talented employees.
What exactly do you do at Solid Talent?   
Stijn Caels: We are mainly engaged in the secondment of technical profiles. When our clients lack certain knowledge or experience, we look for the right expert for the project. Since last year, we have also started an ambitious growth plan. We will be expanding our reach and we want to second full teams from now on. These Solid Solutions teams will manage and execute projects. We want to develop an all-in concept, in which we take care of the entire project - from a to z with our own people - for the customer. 
How did Solid Talent originate?   
Stijn: 15 years ago, I founded Solid Talent together with two former colleagues. All three of us were commercially active, and played with the idea of starting our own company. In 2006, Solid Talent saw the light of day.
What have been the most important milestones in your evolution?
Stijn: The expansion of our offices for sure. First we worked from my living room, until we could start an office in Ekeren. We grew steadily and moved to the centre of Antwerp. We worked there for 6 years, until we moved to our current office in Bredastraat - near the Antwerp harbour. 6 years ago, we also opened an office in the Ghelamco Arena in Ghent, and a year later, the doors of our Breda office opened in a privatised church.
The departure of my partners was also a pivotal moment for Solid Talent. The first of our group of three left the company in 2013, the second at the end of last year. We each had our own plans and ambitions. It was a logical and natural decision. I have worked out an ambitious growth plan over the past year, and now I want to implement it. The ambition is just as strong - if not stronger - than in 2006.
So what does the future look like for Solid Talent?
Stijn: In the coming years, it is our intention to continue to grow the existing organisation, while focusing more on the local aspect. By going for regionalisation - we will open 4 extra satellite offices in Flanders and 1 extra office in the Netherlands - we can continue to grow on a local scale. We want to be even closer to our consultants and clients and thus anchor our values and quality.
We want to be even closer to our consultants and clients and thus anchor our values and quality.
In concrete terms, the goal of our growth plan is to increase our scale fivefold within five years. In other words, we need to grow from 200 consultants to 1000, which is no small task. We are going to further develop and expand our existing activities, but also launch something new in the market. Besides Solid Staffing (the right consultant in the right place) we will also offer Solid Solutions (the right team for the right project) and Solid Advisory (short customised audit and consultancy assignments), and we will become active in more sectors.
How did Solid Talent end up at Wodan & Co? 
Stijn: I met Wouter in 2017, during a coaching session at Wolves & Warriors. At the end of 2019, we got talking again and decided to meet up. Wouter had just started Wodan & Co, and for me it was a good match, both personally and professionally. I was in need of strategic advice and support; I had certain ideas and dreams in my head, and Wouter, together with Wodan & Co, helped translate them into reality. In the beginning of 2020, we started a project, which is still ongoing.
What kind of track did Solid Talent follow at Wodan & Co? 
Stijn: During the first 6 months of the programme, we mainly focused on my personal growth ambitions. In the summer, when I heard that my partner would possibly leave, Wouter and I started working more concretely on a growth plan for Solid Talent itself. Wouter was involved everywhere, regularly recommended parties and was a key figure in the whole process.
Wouter Danckaert: First of all, we looked at Stijn's ambition, where he wanted to go with Solid Talent and which steps needed to be taken to achieve this. Then we guided him to actually take those necessary steps. We acted as a sounding board, but we were also fellow travellers in his growth. Once the main hurdles had been taken, we started to roll out Stijn's vision.
Stijn: In early January 2021, we presented the growth plan to our internal team together. With our new organisational structure, it is important to make the transition from growth to implementation. Most of the growth is already behind us, but the operational part is all the more important now. Shana is now also on board to support our sales team, help discover new markets and provide 1-on-1 coaching. Since the beginning of June, we have been going for this operational route.
What are the preliminary results of the trajectories?
Stijn: Last year, we worked out the strategic framework and drew up a growth plan; in the meantime, we have designed a completely new organisational structure, which is now being rolled out. Wodan & Co will certainly continue to play a role in our further growth in the years to come. Certainly at the strategic level, both policy-wise and operationally.
Stijn is now alone at the helm of a rapidly growing, healthy company. We have followed his ambitious vision to build Solid 2.0; now we have to realise the stated ambitions.
Wouter: Solid Talent today is not the same company as Solid Talent was one and a half years ago. Stijn is now alone at the helm of a strong growing, healthy company. We followed his ambitious vision to build Solid 2.0, after many workshops, group sessions and individual conversations. Now we need to realise the stated ambitions. Within the next few months, a lot of new employees will come on board; the face of Solid Talent will change both literally and figuratively. But everyone is ready for this growth to come true.
How did you experience the collaboration?
Stijn: I have not worked with Shana much yet, but I am happy that she is coming to coach in the current project - she seems very capable, and I have heard good things about her from, for example, Mieke Van Herck, another client of Wodan & Co. Of course, I already have more experience with Wouter. Wouter is someone who is very strategic and can think along at the level of a company manager. He dares to give his advice and opinion, and is very well versed in structures and models. He thinks along and also dares to question things, which is extremely useful. In the coming years, he will probably work more on the policy and strategy level, which I think is where his strength lies.
Wouter: From the beginning, I felt a lot of confidence from Stijn to think about where Solid should go together. Of course, I was still on my own at the time, but in the meantime the trust in our team has also grown. The collaboration with Stijn is deep and lasting, and I notice a great deal of satisfaction on both sides. This is reflected not least in the fact that Stijn has introduced us to his network on several occasions, and that this has resulted in new clients for us. Stijn has become a strong ambassador for Wodan & Co, and I am enormously grateful for that. 
In the evolution of Wodan & Co, I notice more and more that Solid Talent - on the one hand because of the trust we received, on the other hand because of what we realised - becomes an example story of what Wodan & Co stands for and wants to stand for. An ambitious company manager who wants to embark on a solid growth path and who is open to expert guidance: that was and is an ideal story for us. 
We would like to thank Stijn Caels from Solid Talent for the interview and the long-lasting trust, and look forward to helping him realise his growth plan together with the entire Solid team!